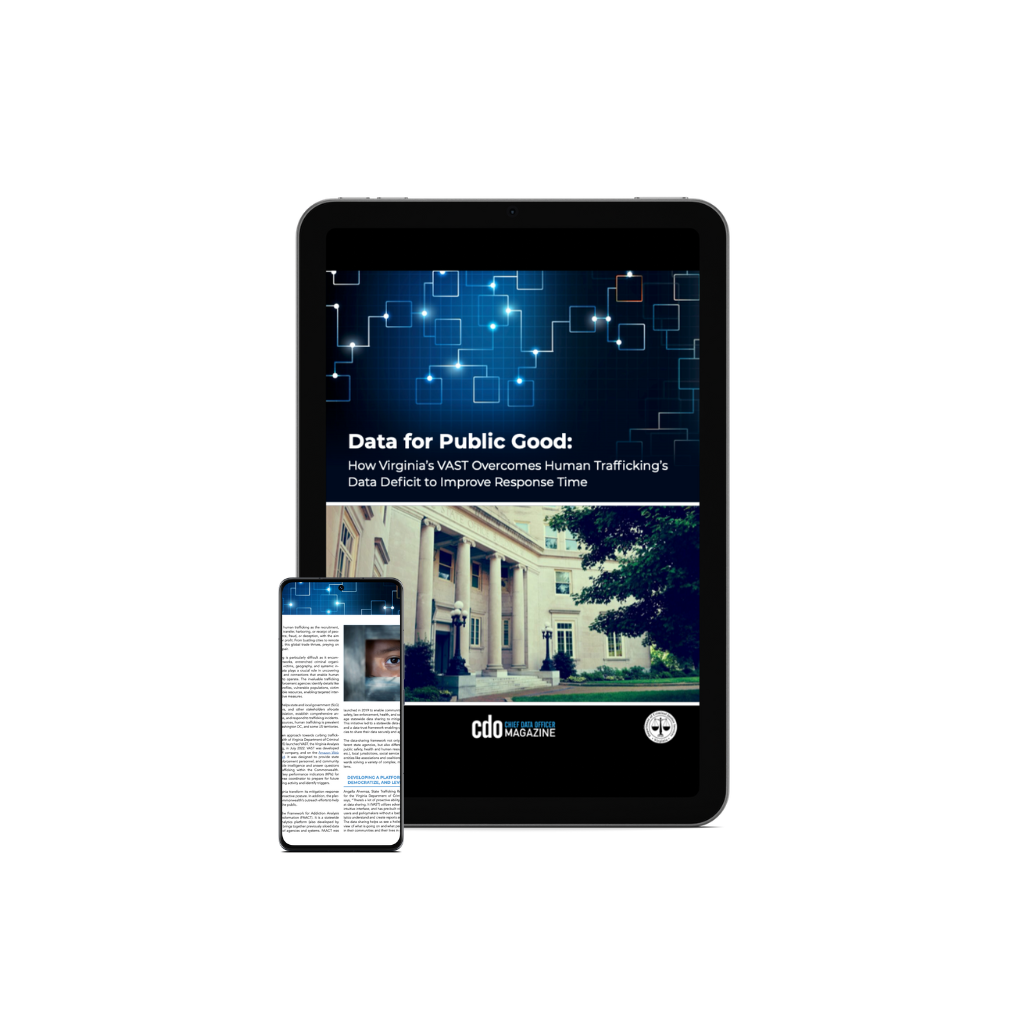 FREE CASE STUDY
Virginia's VAST platform: How to Solve Government Data-sharing Problems in the US
What if your agency had the ability to enrich its data and add context by borrowing data from fellow agencies?
This was made possible for the Virginia Department of Criminal Justice Services (DJCS) by the Virginia Analysis System for Trafficking or VAST.
By connecting agencies, breaking down silos, and revealing hidden patterns, VAST has remarkably transformed the way stakeholders respond to human trafficking.
"The data sharing helps us see a holistic picture and a real view of what is going on and what people are dealing with in their communities and their lives in general," says Angella Alvernaz, State Trafficking Response Coordinator for VAST.
VAST was built on the Framework for Addiction Analysis and Community Transformation (FAACT), a statewide data sharing and analytics platform that brings together previously siloed data from different types of agencies and systems.
This case study isn't just a success story; it's a proof of concept for the incredible potential of data-sharing within state and local government agencies.
You cannot only bring together different state agencies but also different secretariats, local jurisdictions, social service systems, and private entities working towards solving a variety of complex, multidisciplinary problems.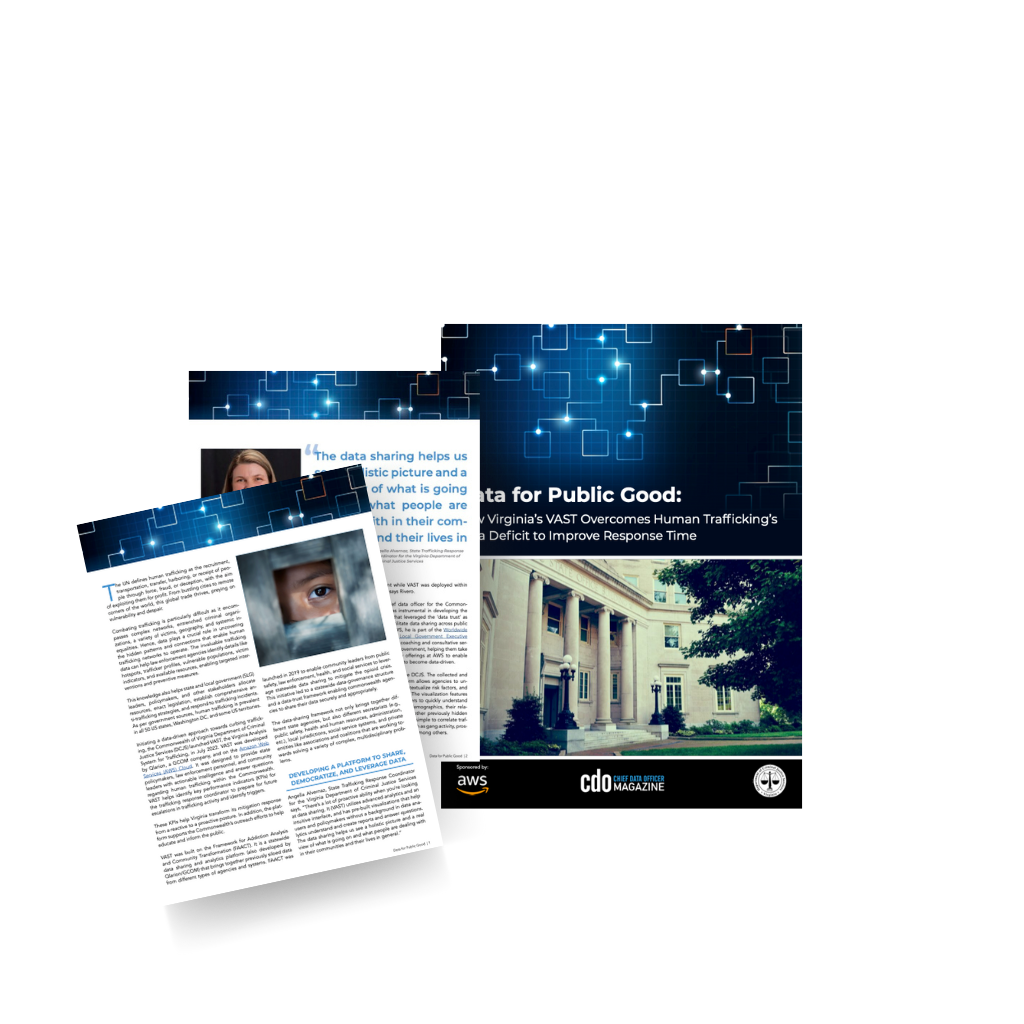 Explore how collaborative data sharing among state agencies can revolutionize governance, leading to:
More Efficient Operations: Streamline processes and resource allocation
Informed Decision-making: Make data-driven choices for better outcomes
Enhanced Service Delivery: Deliver services tailored to the needs of communities
Through this real-world case study, you will discover how to:
Creating a data trust
Where to begin
Who to partner with
Investment strategies
Engaging stakeholders
Nurturing organizational culture changes
Developing reusable processes
Download the case study now to uncover the transformative potential of inter-agency data-sharing.