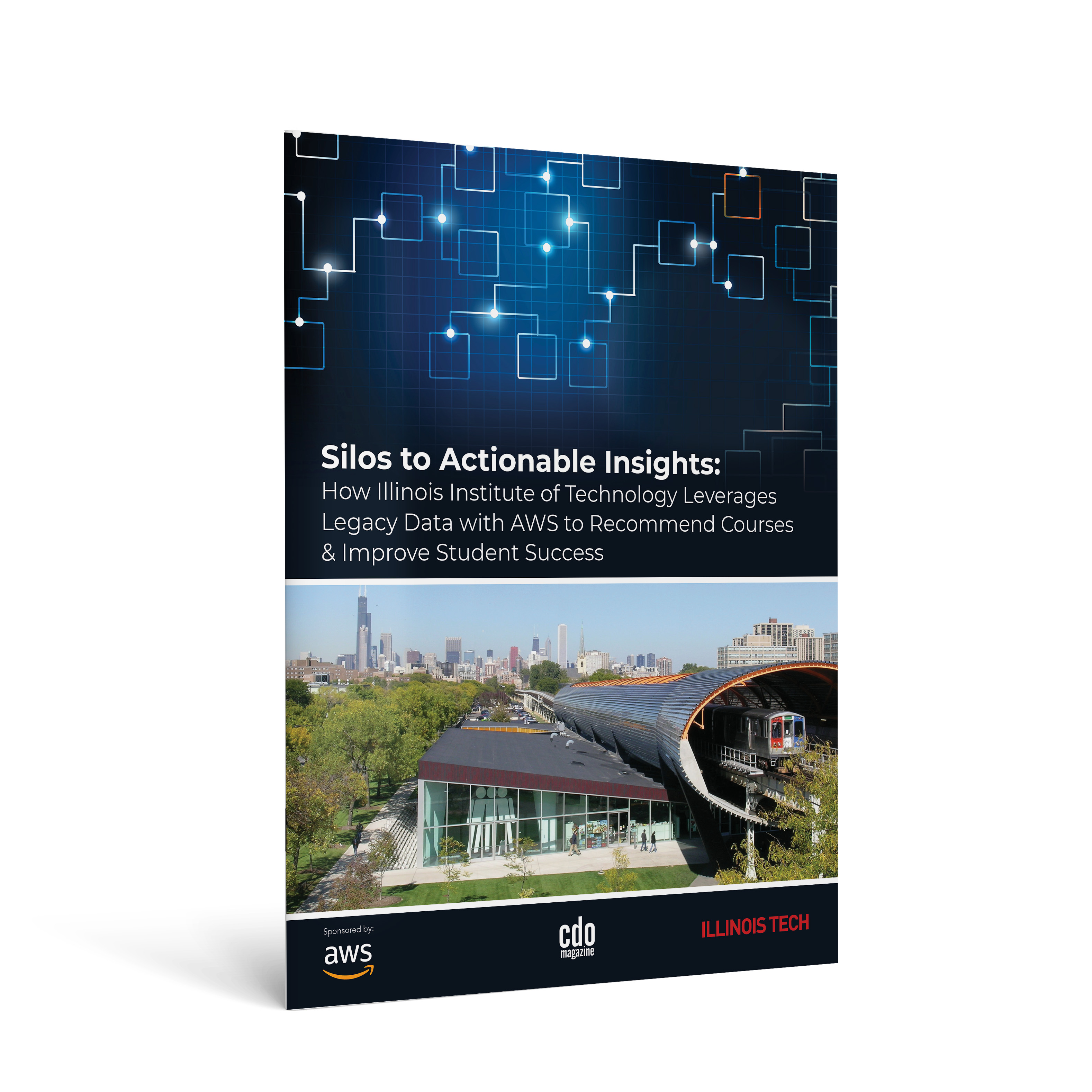 Silos to Actionable Insights: Illinois Tech's AI Playbook to Improve Student Success
Learn how Illinois Institute of Technology (Illinois Tech) leveraged siloed data with artificial intelligence (AI) and machine learning (ML) techniques to deliver significantly improved student retention and graduation rates surpassing the limitations of human advisors.
This practical resource draws on the groundbreaking AI/ML journey of Illinois Tech as the institute collaborated with Amazon Web Services (AWS) to unleash the true potential of its data to improve business and student outcomes.
Get an in-depth overview of the transformation directly from Mike Gosz, Vice President for Data Analytics at Illinois Tech. Gosz's primary goal was to bridge the gap in student services and enable data-driven decision-making, and in turn, enhance student retention and graduation rates.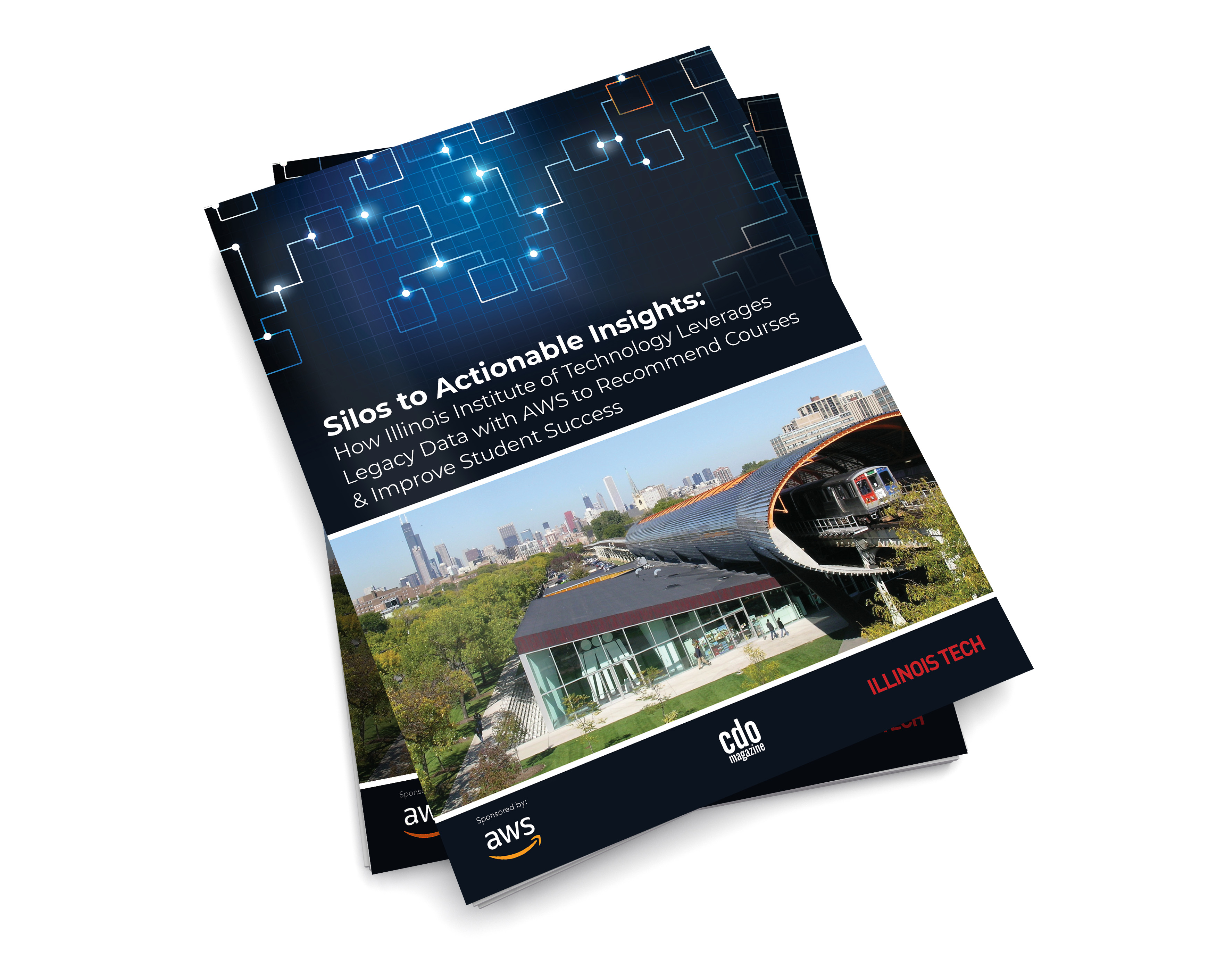 Illinois Tech transformed its student course ledger into an AI-based course recommendation engine to surpass the limitations of individual advisors, providing superior guidance and support to students.
Through this real-world case study, you will discover how to:
Improve business and student outcomes using decades-old legacy data

Mine actionable insights into the student pipeline
Inform course offerings for upcoming semesters
Improve retention/success rates and cost efficiencies for students
Work with the AWS team and the various solutions you can leverage
Whether you're an EDU business leader, data professional, academic decision-maker, or simply interested in learning more about campus transformation, this guide is for you.
Get your FREE access and download the playbook now to gain a deep understanding of how to use your institution's data effectively and transform your approach to education with could technologies.