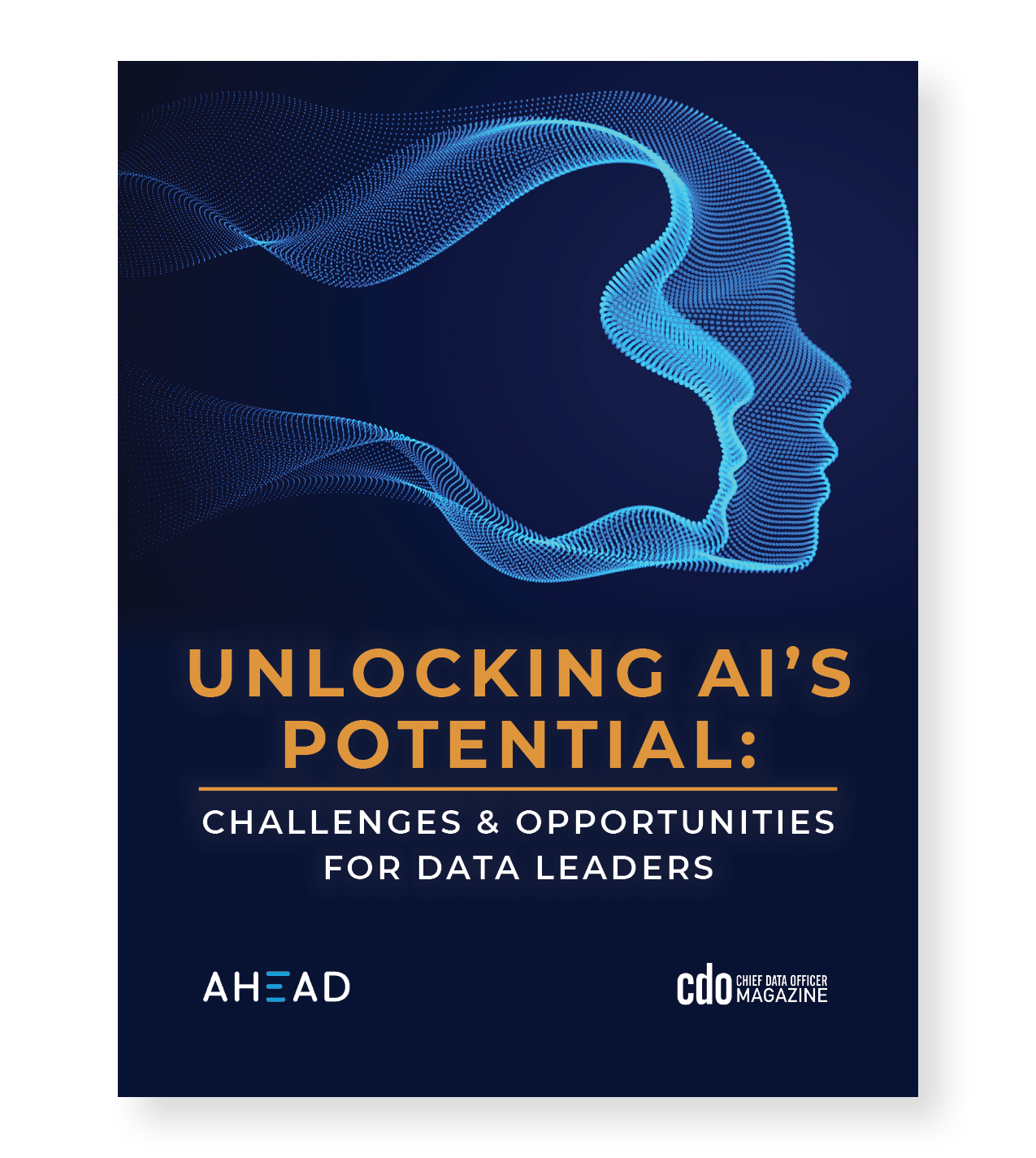 •

Are you aware of the "top 5 barriers to AI success" data leaders are facing today?
•

Or did you know that most data chiefs are concerned about AI's ethical implications?
•

Or, do you know how organizations are bridging the AI skill gap?
This research report has the answers and more.
Based on an in-depth industry study conducted by CDO Magazine in partnership with AHEAD, the report highlights the varying priorities, strategies, and concerns regarding AI adoption within the C-suite of organizations.
It answers some of the crucial AI-adoption questions based on interviews with seasoned AI and data leaders, and a laser-focused survey conducted with key industry stakeholders.
(Survey participants are from a variety of industries including adtech, construction, financial services, government, IT consulting, life sciences, and retail. Interviews featured participation from American Modern Insurance, Belcan, NeuralMetrics, Pendulum Therapeutics, and United Community Bank.)
Your assured takeaways:

Envisioning AI adoption
Identifying AI opportunities
Governance and Security of Generative AI - Closed vs. Open Models
Challenges of preparing data for AI initiatives
AI skill sets required to be successful
On-prem or off-prem, or both?
The critical role of Solutions Integrators
Exclusive Access: To access this invaluable resource, simply fill out the form.
Register for FREE to access the Research Report