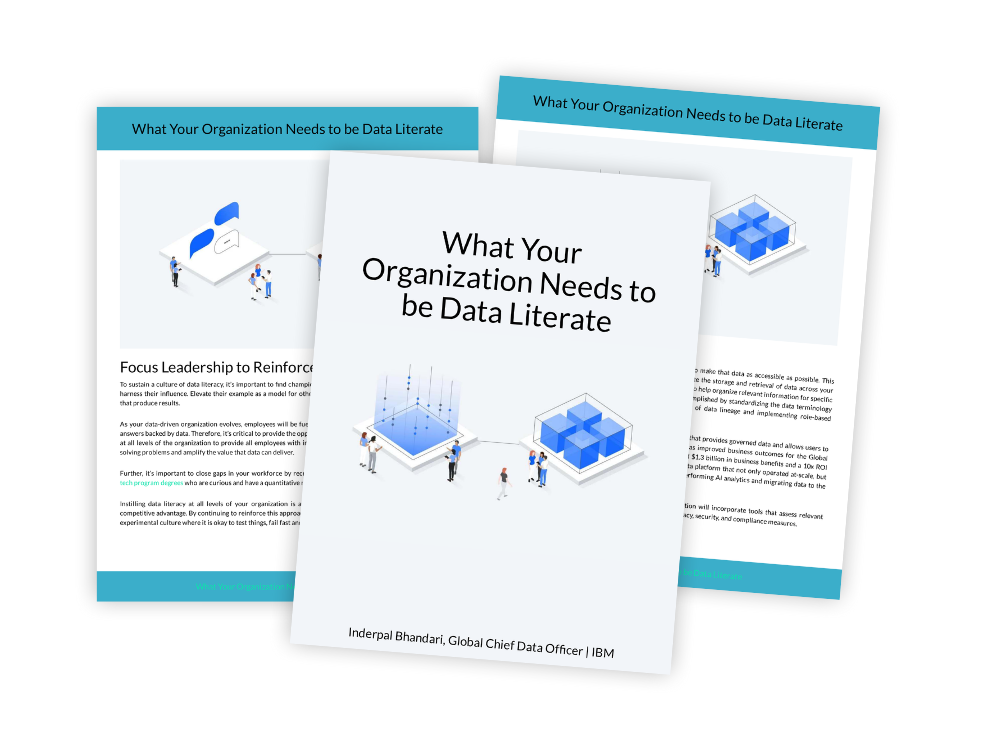 Download FREE Data Literacy Resource
Harness the True Power of Data, like IBM
Learn how IBM's Global Chief Data Office delivered 10x ROI from data and AI-based transformation initiatives, in only about 18 months.
This practical resource draws on IBM's Global CDO Inderpal Bhandari's extensive experience in providing a practical, actionable framework for building a data-literate organization.
Bhandari's team at IBM implemented a unified data platform that democratized access to data, providing governed data and allowing users to load, transform and analyze data. Since its launch, the platform has improved business outcomes and generated $1.3 billion in business benefits for the Global Chief Data Office.
Your takeaways:
Democratizing Access to Data (Page 2)

Training for Data Literacy Success (Page 3)

Cultivating Leadership to Reinforce Literacy (Page 4)
Whether you're a business leader, data professional, or simply interested in learning more about data literacy, this guide is for you.
Get your FREE access and download the playbook now to gain a deep understanding of how to use your organization's data effectively with a data literacy strategy geared for success.
Register for free access to this content: